Features:
-Mesh style heating element
-Wicked with 100% organic cotton
Compatible with:
1. Geekvape Aero Mesh Tank
2. Geekvape Shield Tank
3. Geekvape Cerberus Tank
4. SMOK TFV8 Baby Tank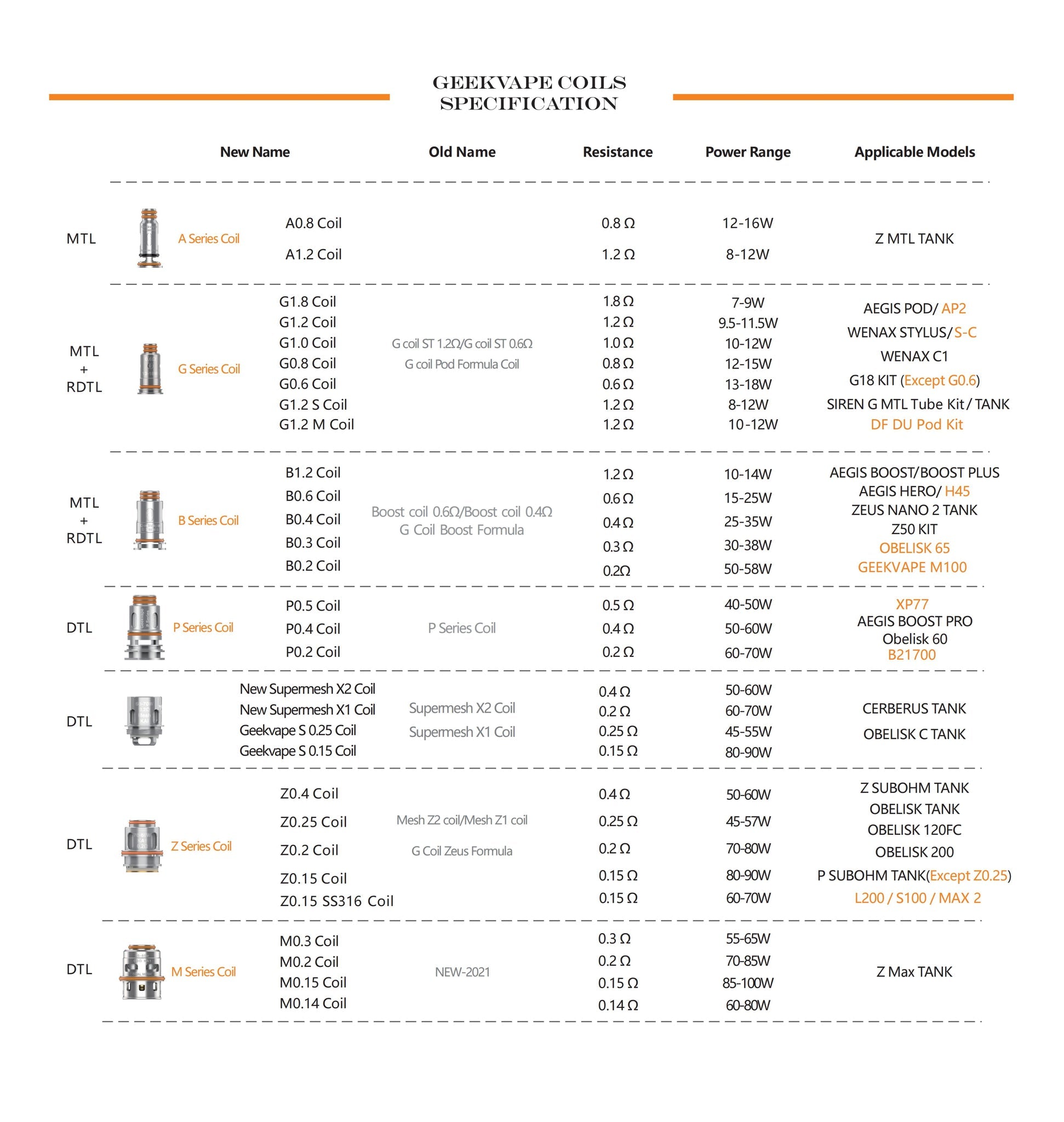 Product introduction
Geekvape Super Mesh X2 Coil is made of Kanthal material and features 0.4ohm resistance. It can effectively enlarge the heating area and provide fast heating and huge vapor production.

Parameters:
Material: Kanthal A1
Resistance: 0.4ohm (50- 60W)
5Pcs in one pack
Features:
-Mesh style heating element
-Wicked with 100% organic cotton
Compatible with:
1. Geekvape Aero Mesh Tank
2. Geekvape Shield Tank
3. Geekvape Cerberus Tank
4. SMOK TFV8 Baby Tank
Package includes:
One Pack of Geekvape Super Mesh X2 Coil